Representatives of our company Towers Net participated at Third Conference "Cyber Criminal and Forensics" at Travnik, Bosnia and Herzegovina on 11th March 2016.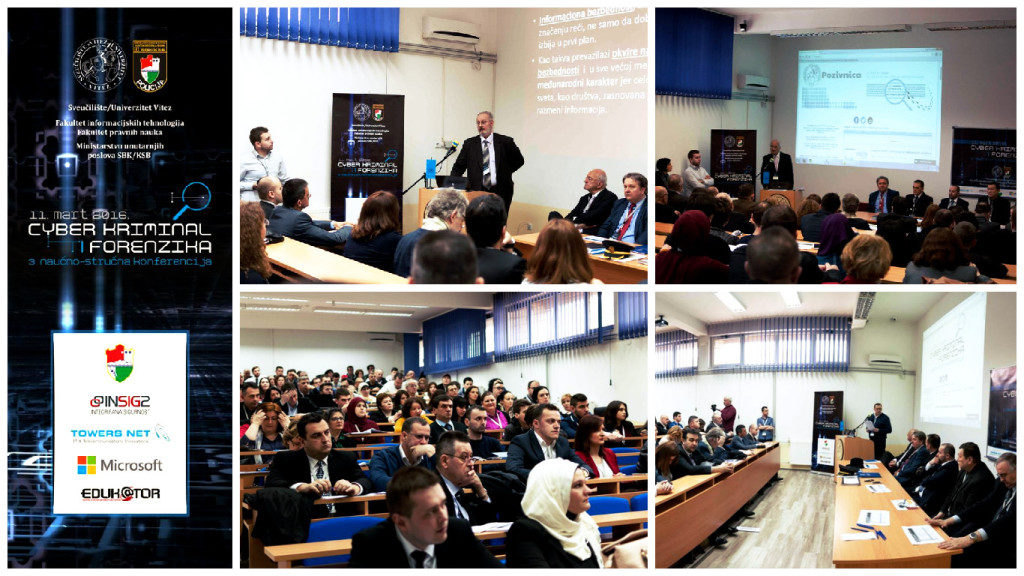 The Conference was organized by University of Vitez and Ministry of Internal Affairs of Central Bosnian Canton and it gathered experts from BiH and other countries from the region.
Participants of the Conference discussed subjects such as violent behavior and terrorist activities within social networks and software solutions for faster investigation of cyber crime.